You may be one short letter away
from spectacular financial success
and not even know it
If you've ever dreamed of creating a lucrative business online, this could be the most important letter you'll ever read

Now you can learn the System at home!
Time: 9:27 AM

Dear fellow entrepreneur:

A lot of people have written me, with regret, about missing our live seminars.

I understand. It's not easy to get to the System Seminar.

Scheduling conflicts, family responsibilities, dislike of plane travel and temporarily constrained resources are the most common reasons people give.
If you're one of the thousands of entrepreneurs who wants the benefits of the System, but can't attend the live training this time, I've got some great news for you in this letter.
The real secrets of the Internet
business revealed
Every business has its secrets - its special 'tricks of the trade,' - techniques and tactics that real money makers don't want other people to know about. But you're not going to find them in eBooks or at the typical Internet 'get rich quick' seminar.
"The truth is that trying to build a real Internet business from the advice that's floating around on the Net these days is like trying to build a new car from parts you scavenge from a junk yard."
Well, I'm about to do something about that...
And I'm inviting you to join me.
Before I go ahead, let me tell you that what I'm about to describe is not for everyone, and even if it were, not everyone who wants to will be able to participate.
When I started the System Seminar, I had a very simple goal in mind.
My plan was to take everything I've learned about marketing over the last twenty-five years, both online and off, and make it available to people with existing businesses.
The original audience I had in mind for the System was business owners who were either thinking about using the Internet to generate more sales or were already using the Internet and needed to learn some of the fine points of the business.
I worked very hard to design the original course because I knew I'd be facing a tough audience of experienced business people, but at the first training I got...
A big surprise
When I put together the original System Seminar, it was, in my mind, a basics course. Nothing fancy. Just a good, solid, thorough course on everything a business owner needs to know to make maximum money on the Internet in minimum time.
Imagine my surprise when top Internet marketing pros started showing up at the training with their blank notebooks wide open, scribbling furiously in the back of the room.
To make a long story short, the common everyday things that I've been using online for years - that I thought were the ABCs - were so far ahead of everyone else in the industry that bona fide Internet millionaires were showing up to attend the System training as students!
Then things got even stranger
I originally intended the System trainings to be small... about 50 people per course. Well, the first training attracted 68 people, the second one attracted 168, and the third one attracted over 250 largely based on word-of-mouth.
I keep raising the price, but so far it hasn't effected demand in the least.
One of the reasons that the audiences keep growing is that graduates - including many of the top Internet marketers in the world - keep coming back and bringing their friends and family.
At our last training in Chicago, over half the audience were returning graduates! Why do they come back over and over again? That's easy. Because they make so much money with the new things we teach them.
Basically, what's happened - and I admit it was completely by accident - is that the System training has become the place to be if you're a serious Internet marketer.
One student recently joked that there are only three things you absolutely need to succeed in the Internet business: 1. a domain name, 2. a web site, and 3. a System training.
"What I learned at the System enabled me to systematize my own business better and immediately generate $500,000 in revenue for my company"
"I'm good at what I do, and good means I'm smart enough to always be learning, but it's rare to find a place to go where you can do that...my hats off to The System, it totally opened my eyes to marketing ideas I had never thought of."

Declan Dunn
CEO, ADnet International. Chico, California
So what does all this mean to you?
As you can see, I've had to be very flexible in the way I deliver the System.
First, I thought it was going to be just for a small group of established business owners. Then it turned into a big meeting of serious Internet pros - and people who want to be pros. Now, the System training is evolving into a necessity.
In other words, trying to make money on the Internet these days without the benefit of a System training is like trying to drive a car without gasoline in it. You can step on the gas all you want, but it's not going to go anywhere.
At last - Announcing the SYSTEM
Smart Beginners Home Study Course
and Coaching Program
Since the very first training, people have been asking me to make tapes of System trainings available or produce a HOME STUDY version of the course.
You need to know that my standards for education and training are very high. Therefore, I can't just slap something together overnight and call it a course.
So I've resisted creating a home study version of the System.
Until now.
What the System Smart Beginners course isn't
First off, I have to be completely up front with you. No home study version of the System training can equal the power of actually attending the actual live seminar in person.
Why?
It's simple really.
At a live training, you have the benefit of two things you can't get at home: 1) total immersion in Internet marketing for two and a half continuous days, free from all distractions and 2) being in a room with dozens of people who share the same interest you do.
Plus at a System Seminar you get live access to the System faculty, our guest experts, and a ton of very accomplished marketers who attend the training as students.
That's why you should make attending a live training your goal if you're serious about excelling in this business.
But if you haven't been able to make one of the seminars and want to get started right away, I've created an option that will let you learn the key points of the System training from the comfort and convenience of your own home.
The System Smart Beginners Home Study course is about making money now
Now that I've had nearly one thousand people go through the live System seminar, I've developed a good feel for where and how most people get 'stuck.'
Part of the reason new Internet entrepreneurs get stuck is because they don't have enough information to go forward. Or, worse yet, the information they've been given is faulty or incomplete or both.
Unfortunately, an awful lot of Internet marketing education these days falls under this category.
The bottom line is you can't make money if you're stuck and a big part of the The System Smart Beginners course is to get you 'unstuck' and productive as fast as possible.
Unlike other courses that load you up with disconnected facts, many of which are out dated, the The System Smart Beginners course is designed to be comprehensive and up-to-date (as up-to-date as the most recent System Seminar.)
The goal of the The System Smart Beginners course is simple. It's to
Blast away all the Internet marketing myths that may be holding you back
Replace those myths with facts and real life truths about how the Internet business really works
Show you the exact tools you need to operate a successful Internet business and how to use them for maximum profit
It all adds up to increasing your sales and profits as fast as possible, or if you're looking for a business to start, showing you how to put your first business together so that it starts off on the right foot.
The first comprehensive A-to-Z solution
for Internet marketing newbies
With the help of two 'newbie'-turned-pro SYSTEM grads, I created THE SYSTEM Smart Beginners Fast Track Course.
Why the name 'Smart Beginners?'
First, because it describes the kind of 'newbies' who show up at System Seminars: smart, enthusiastic, and ready to work hard. The progress these folks make in a short period of time is nothing short of amazing.
Second, I hate the 'For Dummies' and 'For Idiots' titles.
Not knowing how to do something does not make you an idiot or a dummy. And knowing how to do something does not make someone else a genius.
This business of 'gurus' lording it over beginners is stupid and I won't have any of it at my seminars. (Maybe that's why my students make more progress faster than the students of any other Internet seminar I know.)
The truth is, the basic tools of Internet marketing are relatively straightforward and easy to learn - but someone has to show you exactly how to use them because otherwise, it could literally take you years to find, test and sort them out on your own.
Introducing the
System Smart Beginners Faculty

Ken McCarthy - Creator of The System
I sponsored and organized the first seminar ever held on the subject of web marketing in 1994.
My students and collegues played formative roles in some of the Internet's biggest success stories: Netscape (Marc Andreessen), Yahoo (Ed Niehaus), Amazon (Steve O'Keefe), and HotWired (Rick Boyce).
Since 2002, my primary focus has been on educating small businesses and boot-strap entrepreneurs.

Howie Jacobson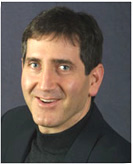 Howie is a four-time SYSTEM graduate, a certified SYSTEM Instructor, a marketing coach, and a longtime educator. He's also one of the coaches in System grad Perry Marshall's advanced Internet marketing program.
In addition to his work with the SYSTEM Smart Beginners program, Howie is the author of "Leads into Gold," a direct marketing home study course for small businesses.

Cindy Kappler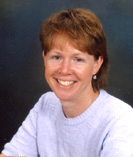 Cindy is a three-time SYSTEM Seminar graduate and a certified SYSTEM Instructor.
In addition to her work with the SYSTEM Smart Beginners program, Cindy has co-authored two Internet marketing products with Yanik Silver - "Web Ad Magic" and "Online Marketing Secrets Uncovered", and has developed several niche market Products as well.
Cindy spends her free time chasing after her five young children, running the school PTA and serving as the neighborhood chauffeur. She finds Internet marketing to be an excellent way to balance being an entrepreneur/business owner and a full-time mom.
What you'll learn
I've identified THE FIVE KEY INGREDIENTS that are essential for success in any business online or off, but are missing from virtually every Internet marketing course I've checked out.
Very simply, the reason many people don't succeed in Internet marketing is because they're missing one or more of these key ingredients:
KEY INGREDIENT #1: Understanding what the Internet business is really all about

This is where at least 90% of the people who fail in Internet marketing miss the boat. They spend thousands of dollars and burn countless hours going down dead end streets and blind alleys because they're missing this information. As far as I know, there is no other place to go to get all the content I share in in this course.

KEY INGREDIENT #2: Knowing how to find and pick the right opportunities

This is the single most important skill in marketing. Get this right and the rest is easy. Get it wrong and nothing will work.

KEY INGREDIENT #3: Turning traffic into money and getting the traffic you need

This single ingredient is probably worth ten times the price of the entire HOME STUDY course. It answers all the basic questions people have about this essential part of Internet marketing.

KEY INGREDIENT #4: Getting set up with the right tools

Over half of the questions I get from Internet marketers have to do with tools, which ones to use and how to use them. Smart Beginners will get you started on the right foot and put the right tools in your hands.

KEY INGREDIENT #5: Putting your progress on auto-pilot

For a lot of people, running their own business is like having a low paying, high pressure job. It doesn't have to be this way. The key to avoiding this is planning.

The old saying is true: "If you fail to plan, then you plan to fail." But in this case, we're not talking about traditional business plans. (In fact, you'll learn why a traditional business plan is a waste of time in this business and what to do instead!)
From a newbie to a pro in five easy lessons
THE SYSTEM Smart Beginners Course takes you by the hand and accomplishes all this with you in just five fact-filled, no nonsense, jargon-free lessons.
That's right.
It takes only five sessions to completely transform yourself from a total Internet marketing 'newbie' to a Smart Beginner who is ready and 100% equipped to start making money on the Internet. (In fact, you can even start making money after your very first lesson.)
"An MBA says: "Two thumbs up."

"I wish that The System Smart Beginners Course was the first info product that I ever purchased. It would have shaved off years of my learning curve. This is a MUST HAVE for any beginners wanting to start the smart way."

-Deric Neufeld, MT
DJN Direct
The System Smart Beginners Course features
The single most important thing you need to know about making money online
How to find hungry audiences for your products
How to test your market so you make money from the 'get go'
How to maximize traffic to your site
How to create super high conversion rates
The System Smart Beginners Fast Track Home Study Course includes:
A comprehensive manual
Five CDs that lay out each step of the process of successful Internet marketing
Fifteen videos you play on your PC that show you screen-by-screen exactly how to use the same free and low cost marketing tools that Internet millionaires build fortune-gushing web sites with
An invitation to join the elite, super-secret System Club that puts you in touch with some of today's greatest business minds on and off the Internet
One month free trial membership in the Smart Beginners Silver Coaching Program
I want to repeat something I said earlier in the letter. Nothing equals the power of attending a live System training, not even this unique System Smart Beginners course.
But, if you want the next best thing... if you want to make dramatic improvements in your business now... if you want to make sure you're getting your Internet business off on the best possible foot with an absolute minimum of wasted time and money, the System Smart Beginners course is your best option.
Here are just a few of the things you'll learn from the System Smart Beginners course:
The #1 secret ingredient in every successful Internet marketing business - and the one the 'guru's never ever talk about

How to get a crash course in the world's most advanced marketing strategies for less than $100

Why it's just as easy to make a lot of money as it is to make a little (in fact, it's easier.)

The worst kind of products to sell - how to avoid the deadly trap that cripples the income potential of most would be entrepreneurs

The best products to sell online and the secret of how to find them

A simple plan for engineering marketing success - it's so simple that most people overlook it and it's right under their nose

Important ways that the Internet is different from any other business and important ways that it's the same (Some very successful business people have lost millions by not understanding this. On the positive side, beginners who 'get' this have made fast fortunes.)

Why being dumb and lazy is an asset in Internet marketing (Strange, but true)

Twelve simple ways to easily increase the sales or any product or service online or off

The whole story about search engine marketing and pay-per-click advertising. It's the easiest way to make money online if you really know what you're doing. The easiest way to lose money if you don't.

Getting other people to sell for you online - how it really works

The easily corrected mistake that dooms most would-be Internet marketers to failure before they even start

The first thing top Internet marketing pros do before they even dream of investing time or money in a project and why it gives their project a super high success rate

The three fundamental personal characteristics every successful entrepreneur has and how to develop them in yourself

A simple but intensely effective formula for figuring out how to improve the results of your business rapidly

Ways to make money on the Internet without starting your own business

The #1 mistake most Internet marketers make with their traffic

How to find out if there is enough traffic to support your business idea before you start your business (you can use this trick to generate new traffic for existing businesses too.)
The System Smart Beginners homestudy course covers everything
the other courses, tele-seminars and eBooks leave out
The System Smart Beginners course will allow you to get all the fundamentals of System-level Internet marketing from the comfort and convenience of your own home. You can learn at your own pace and absorb what you need to know to make money online in easy-to-digest, bite-sized pieces.
And there's one more bit of more good news about this unique training that I've saved the best for last...
How you'll start earning a return on your System Smart Beginners investment immediately
I know this is a pretty bold claim, but it's absolutely true.
Finances are the #1 reason people give for not attending a System training.
It's too bad, because even at $2,995.00, the System is an absolute bargain. After all, would you say that a Rolls Royce in perfect condition for $2,995.00 is too expensive? Of course not! Because it's worth far more than that.
The problem is that while the System is a bargain at $2,995.00, it's not easy for everyone to put their hands on that amount of money all at once.
So I've priced the Smart Beginners course so that it's available to practically anyone who is serious about learning Internet marketing for real.
Not only that, but I'm doing something that my accountant tells me is crazy:
I'm going to rebate 100% of the investment you make in the System Smart Beginners with SYSTEM BUCKS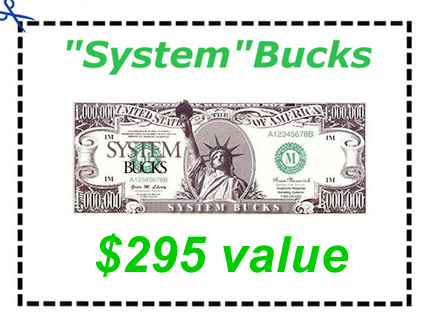 What are SYSTEM BUCKS?
System Bucks are real, spendable dollars you can use to attend future System Seminars.
Here's how the SYSTEM BUCKS credit system works
1. Sign up for the System Smart Beginners course
2. Pick either the full pay or the payment plan
3. Every penny you invest in your System Smart Beginners course automatically becomes a credit in your SYSTEM BUCKS account which you can apply to any live System training.
By getting the System Smart Beginners course you'll not only be advancing your Internet business right now, you'll also be accumulating savings for future System trainings.
In other words, every dollar you spend on the System Smart Beginners course will do double duty!
Can you point me to any other investment you can make today that will let one dollar do the work of two? I can't think of one... and that's why I say, you'll get an immediate return on your System Smart Beginners investment.
Not just for beginners
I don't know what your plans are. You may already have a business on the Internet now and may be looking for more cash. Or may be you are just getting started and want to make sure you get going on the right foot.
Surprisingly, this course has proven to be helpful to both kinds of people. I made sure we stayed on solid ground. No blue sky projections, no technical double talk, no theoretical "what ifs?"
Just the facts and nothing but the facts. How the money is being made - and most important - how you can join the party with maximum speed, minimum hassle, and virtually zero risk.
"I've already made over a million dollars online, but The Smart Beginners Course opened my eyes and taught me a lot"
"Thank you for The System Smart Beginners Course. It puts together quality information that cuts through all of the Internet hype and gets right down to the core of what is actually important to succeed.
Our firm made more than 7 figures off of Ebay alone last year and despite doing that well on the Internet I am embarrassed to say that we did not do any Internet marketing outside of the online auctions.
The reason that we neglected to expand our business is because of the lack of real concise information that we could trust. As a busy business owner with very little time on my hands I simply could not afford to waste time with information that we could not trust.
We feel confident that by utilizing the techniques in The System Smart Beginners Course we should be able to double or triple our existing sales figures. It boils down the skills required to succeed and simplifies the entire process of Internet marketing.
- Scott Zetlan, FL
Fitness Bargains
There will be many personal fortunes made in the next few years on the Internet. Unlike the razzle-dazzle hype-driven "dotcoms" of the "go go" 90s, these will be quiet, solid fortunes that won't disappear with the first stiff breeze.
But that's not the only reason for mastering the Internet business.
Unlike any other business I know, the Internet gives you the option of building a business around your life style.
Some of my colleagues are highly ambitious and are building empires for themselves complete with big staffs, offices and even their own warehouses.
Or you can take a laid back approach and be content with a simple, easy-to-run business that gives you plenty of time to goof off without taking a pay cut.
It's a nice decision to make.
I've made this as easy as humanly possible
Speaking of decisions, you've got an important decision to make.
"Do I play the Internet marketing game for real or not?"
I sincerely hope if you are in the game - or thinking about getting in it - that you make the decision to do it for real because that, more than anything else in the world, will make the difference between success and failure.
No one can guarantee you success, especially in the wild and woolly world of the Internet, but I can and do guarantee that this program is like nothing you've ever seen before.
It is deeper, broader, more detailed, more wide ranging, more practical and more immediately useable than anything on the market today.
That's a pretty strong claim so let me back it up with something real: money.
Obviously this course comes with the usual 30 day money back guarantee. Hey, I'm no hero, that's the law. But let me sweeten the deal a little to make sure that...
You won't be risking a thing - I will
Here's the deal:
If in the next year, you come across anything related to Internet marketing "how to" that beats the contents of this course for value, thoroughness and usefulness, I'll refund your money cheerfully in full.
That's a one year guarantee.
And I know I can afford to make it and will be sleeping well at night because I know this business like few people do. I know exactly what info is available to the public and what's been held back.
And I already know how well this course works in the real world.
You see, before I wrote this letter I quietly made this course available for sale to nearly one hundred friends, colleagues, and clients. I asked them to put the course through a "test run" before I dared to unleash it with such an outrageous, unprecedented guarantee.
Our return rate so far: zero percent.
On the other hand, many of them e-mailed, faxed, telephoned or mailed in a testimonial without even being asked. In fact, one out of every five. If you've ever sold anything in your life, you know that that just doesn't happen very often with any product.
"Detailed, clear, easy-to-follow"

"Within a week of launching my site subscribers were signing up for my e-zine. The detailed, clear and easy-to-follow information in The System Smart Beginners Course about how to precisely define your market and make Google ads and autoresponders really work is invaluable.

The Smart Beginners Course makes it easy to implement ideas that really work. No jargon, no tekkie-speak and no down-the-nose patronizing; just plain easy-to-understand English.

- David Ferrers, UK www.the-golf-bandit.com
"Turned a $69.00 ad into
$1,436.78 profits"

"I used Ken's methods that he outlines in the System Smart Beginners Course to develop a low-cost way to attract customers to my roofing business.

Ken's idea of urgency and finding the right market lead me to invest a toal of $69, got a response rate of 5.2% and earned $1,436.78 and best yet had 7 new roofing jobs this Spring from the customers I met last Fall!! I was hoping to break even but the response was better than I had expected!!"

- Larry Sullivan Amherst,N.Y.
"The first lesson paid
for the whole course"
"I have finished The System Smart Beginners Course.
Just following the guidelines in the first lesson has brought me business.
I don't even have a decent website yet. However, I really "get" that a website is useless with out the basic business and marketing fundamentals that Ken has elegantly "hammered" into my head. Best of all, thanks to Ken I know exactly what to do next."
- John Gallagher, Hamilton, Ontario
I consider the System Smart Beginners Course the most important thing I've done since I wrote the first-ever article about e-mail marketing in 1994, as important as my work to help popularize the banner ad, and as important as sponsoring the first conference ever held on web marketing.
The difference is - this time - you'll be the one who's way ahead of the pack.
If you've ever had even the slightest inkling that there might be an opportunity for you on the Internet, this program will do more to help you turn that dream into a reality that anything else I know of. I guarantee it.
Live long and prosper,



Ken McCarthy
Founder, The System
P.S. Why is this program being made available at such a reasonable price when others that offer much less are are so expensive? Purely selfish reasons I assure you. I like having customers for life.
P.P.S. Remember, every dollar you invest in the The System Smart Beginners Home Study Course becomes a SYSTEM BUCKS credit that you can apply dollar-for-dollar against tuition to future System Seminars.
P.P.P.S. The System Seminar has the best record of creating successful Internet marketers of any seminar in the field.
We created the System Smart Beginners Home Study Course to reach even more people. System Smart Beginners is actually the complete System Seminar method.
But we want to do even more
to insure your success...
As a "thank you" for taking a chance on us, we will gift you with one month of FREE on going training.
Yes, free. Absolutely free. One month of bonus material, continuing education, and support. Tuition for the Members Coaching Program begins after your one month trial period. The cost is just $39.95 per month.
You may cancel at anytime. Take full advantage of everything in the program and then just un-subscribe at the end of the one month trial period.
We've designed the Smart Beginners Silver Members Coaching Program to help you focus on what you really need to know to run a successful online business. First, we'll make sure you know exactly what to do as you're going through the Smart Beginner course.
But we aren't stopping there. The Smart Beginners Members Coaching Program is designed to help you master the basic fundamentals and then take you way beyond them. Week after week, you'll learn new Internet marketing strategies and techniques, and you'll see how you can apply them to your business.
And once a month, you'll be invited to a question and answer call-in session with one or more of the creators of the Smart Beginner program. During the call, you and other Smart Beginners can ask questions about the course, seek clarification and listen and learn from one another.
"On track and thorough"
"I am a 6-figure, successful Executive Recruiter. I have been inundated with Internet strategies, ezines and information products on marketing, copy writing, and Internet marketing from well-known professionals but did not know where to begin. As a beginner, I was absolutely overwhelmed.
The Smart Beginners Course was the most I had paid for an information product, by far. However, I did not blink about getting it. I felt if Ken couldn't make the material clear and simple, no one could.
Immediately upon reviewing my Smart Beginners Course I knew that this was the program for me, and that I got my monies worth. It really delivered.
Ken has excellent teachers as part of his program, and he kept the teachers on track. Ken never assumed you knew something. He always had the material explained clearly and thoroughly.
I am now, with confidence, beginning to build my successful online businesses."
- Norman Lieberman, MBA, CA
The System
- Internet marketing education -
14 North Road
Tivoli, NY 12583
Phone: 845-757-5037
Questions? customerservice@thesystemseminar.com
Become an affiliate